July 3, 2009

Local Teen Makes All-State Softball Team

GOFFSTOWN - Goffstown High School senior infielder Ashley Gregory was recently selected to the 2009 Union Leader All-State Softball Team.

Known for her versatility, Gregory spent the last two seasons playing flawlessly at shortstop after spending time as starting catcher, first baseman and outfielder during her first two seasons on the varsity squad.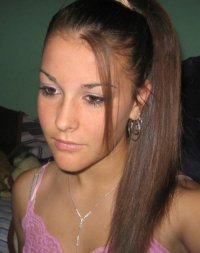 Goffstown High School's Ashley Gregory
Gregory led the Grizzlies in most every offensive category while hitting .450 with five home runs and 28 RBI this spring.

A first-team Class L all-state selection as a junior and senior, Gregory also played varsity soccer and hockey for four years. She was also named Goffstown's Female Athlete of the Year as a senior high honors student, and was active in Peer Outreach and Interact.

Gregory will be attending St. Anselm's College this fall where she plans to play shortstop next season.

---