November 20, 2009

Medvil residents face huge increase
By SARAH LEBRUN


GOFFSTOWN - Residents of the Medvil Cooperative in Goffstown can expect their rent to increase 12 to 82 percent next year.

At the cooperative's annual meeting at Maple Avenue Elementary School on Nov. 14, residents approved a budget that would increase the rent of association members to $455 per month as of April 11. Nonmembers will be charged $660.

For members who are currently paying $250 per month, this is an 82 percent increase.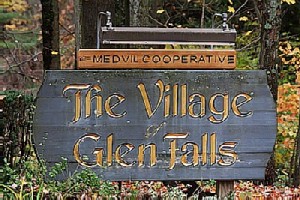 "Some of our residents cannot afford this," said Medvil member Donald Morin.

Morin said at an informational meeting hosted by the Medvil Board of Directors in October, some residents got up in tears, saying they would not be able to eat, heat their homes or feed their animals.

"For some people, this is their last stop in life," said Morin. "They have nowhere else to go."

Residents of Medvil pay rent for the property on which their home sits, in addition to a possible mortgage.

Morin, 73, currently pays $319 per month for rent. Though retired, he said he will be able to afford the increase.

According to a copy of the Medvil Cooperative 2010 Budget Overview, if the budget had been voted down, the cooperative would have been in default of its loan with Citizen's Bank.

"We were in default for 2008, and were fined $1,000," the overview stated. "We expect to be in default for 2009."

Morin said the previous owners of the park also made an appearance at the meeting, but were escorted out of the building by a police officer before getting the chance to speak.

"Everybody kept yelling, 'Out, out, out, out, out,'" said Morin.

The previous owners still own six homes in the park and are grandfathered in to paying $350 per month for rent until they sell the properties. This was a condition of selling the park to residents in 2006.

The Board of Directors could not be reached for comment as of press time.
---