September 11, 2009

Recycled Percussion reaches final round
Band continues to stress an anti-drug message during competition

LOS ANGELES - Recycled Percussion, a Goffstown-born band that makes music out of trashcans, car parts and anything it can bang on, has advanced to the finals of NBC's "America's Got Talent".

The foursome learned of their fate Wednesday night in a verdict delivered on live television. Recycled Percussion was called to the stage along with Mario and Jenny, a comedy-variety, circus-performer duo in neon clothes and heavy eye makeup.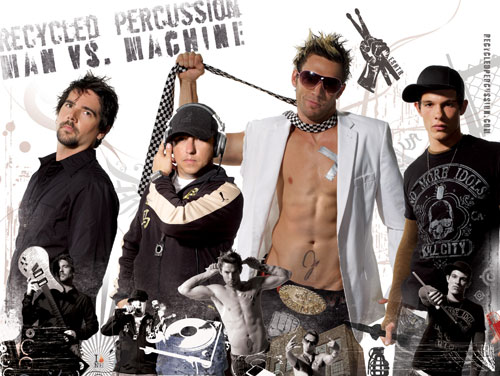 From left to right, band members include guitarist Jimmy Magoon, a graduate of Goffstown High School,
spinmaster, keyboardist and vocalist Todd Griffin, band leader and percussionist Justin Spencer, also a
graduate of Goffstown High School. and percussionist Ryan Vezina
As the show's host, Nick Cannon, announced Recycled Percussion's name, the guys, wearing the grease-smeared outfits from their Tuesday night performance, broke into celebration.

"So good. So good," Ryan Vezina said. "You can't describe this feeling. This is amazing."

Drummer Justin Spencer thanked those across the country who voted for the group, "especially the people in our small state of New Hampshire." As Cannon held out his microphone, Spencer added: "Kids, stay away from alcohol and drugs, and focus on the positive things."

The group will compete against nine other acts Monday for $1 million and the chance to perform in Las Vegas.

Visit their website at http://recycledpercussionband.com/ .


---