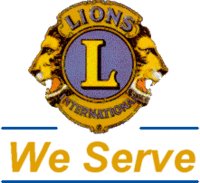 The Goffstown Lions Club is pleased to present
MEET THE CANDIDATES NIGHT
Tuesday Evening, February 15, 2011 7-9pm
Goffstown High School Media Center
Come and meet the candidates who are running for public office at the Tuesday, March 8 election. Find out about the candidates- know who they are- ask them questions- find out where they stand on local issues.
Each candidate will give a short presentation and following these presentations they'll address questions from the audience.
There's no charge- refreshments will be served.
Meet the Candidates Night is an annual community service of the Goffstown Lions Club
This event will be recorded on GTV, Goffstown's Community Television Station. It will be replayed several times on GTV prior to the election which is scheduled for March 8 at Goffstown High School and the Bartlett Elementary School in Pinardville.